Common Questions
There are no minimums, I will work to service your needs.
No, my pricing is all inclusive.
Screen printing typically needs 8-10 working days for production. We understand that you have event dates and deadlines and we will do everything to make sure you have your product when you need it. It isn't uncommon to have a quick turn around on smaller orders.
Absolutely, my husband Rich is a talented artist and graphic designer, if you can dream it he can make it happen.
We have a wide selection of apparel and uniform vendors. You are welcome to take catalogs with you to share with teammates or others in your group. You can also access online catalogs for the brands we use on our Vendor Links page.
Yes, if you have found the perfect shirt/item and you want us to print on it WE WILL!
If I have all of the information I need from you I will respond within 24 hours!
Still have questions? Please contact us and we will be happy to answer them for you.
What Our Customers Are Saying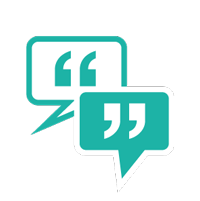 Dracut Threads has always been there when needed.  They can take any idea and turn it into a design that flashes!  The quality of work from Dracut Threads is exceptional, and the prices are unbeatable.  I always know I can trust Dracut Threads to provide quality work at an excellent price, and they will do everything they can to get your project done in the time needed.  -Trevor
Trevor